Managing a sports association is far from easy. For a technical director or a coach, managing a sports organization requires a lot of time and effort.
A member from the administration or executive team may face several challenges daily such as :
Players absences
Lack of time due to high workload
The lack of communication
The lack of funding
The difficulty in retaining a large network of volunteers
In the long run, these are all things that require a great deal of time and energy. Without recognition, those challenges can quickly impact a coach's motivation.
How can we avoid frequently encountering these problems?
Here are a few ways to get around these obstacles and save time so you can get more out of your work and get to playing!
1. Player absences
According to a study conducted in the United Kingdom, 33% of coaches say that one of the biggest challenges is the absence rate among players.
Needless to say, this is one of the major problems in Canada as well.
For a coach, it can be very disappointing to prepare for practice and find that only half of the team showed up. Most of the time, parents and players do not take the time to inform their coach of their absence.
It is a small action that requires little time, but that makes all the difference for coaches.
Solutions :
Using an online sports association management app is probably one of the best solutions for you. With this type of software, parents and players can indicate their presence at a game or practice directly from their mobile devices.
Benefits :
Thanks to this kind of software, the coach will receive a notification if a player needs to miss an event. The coach will therefore know the exact number of players present during a match or practice.
It will also allow the coach to find replacement players much faster. Everyone wins!
2. Time
A coach's or technical manager's workload can be very heavy. About 1 in 3 coaches considers that the amount of time invested in running a sports organization is also a major problem.
Whether it is in the logistics of early-season registrations or in weekly preparation, it is a job that seems simple, but that quickly becomes very demanding.
Unfortunately, when too much time is invested in administrative tasks, coaches have less time to devote to player and team development.
Solutions :
In the case of administrative document management, the use of a sports association app can always be beneficial. You will be able to submit important documents for parents to access at any time.
During the registration period, for example, you can create documents for parents to sign directly online and then enter the players' information in Excel files.
This way will certainly go faster than with paper forms.
Benefits :
By optimizing your methods digitally, you will quickly notice that the workload will be way lighter. Of course, this will not solve all your problems, but it will help you to better maximize your management time.
You will then be able to focus on your goals and allow the club to prosper further.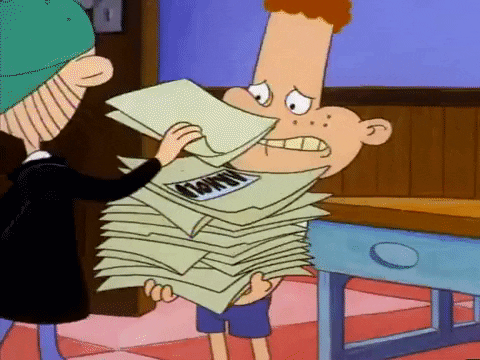 3. Gaps in communication
Communication between parents, coaches, and players is the most important aspect of a sports organization. It is also one of the most problematic.
The biggest waste of a coach's time comes mainly from the fact that he has to spend his time making phone calls or sending emails to parents.
Solutions :
Establish a simple and effective communication system with members of a sports organization from the start of the season.
Fortunately, with the web, it is very easy to establish effective means of communication between members.
A sports organization management application allows you to access the contact details of your team's players and parents, to start discussions with them quickly.
You can also use group conversations on Messenger, text messaging, or apps like WhatsApp.
Benefits :
There are many benefits of having a good communication system between the different members of your organization.
You will save a lot of time simply by avoiding searching for hours for the contact details of a player's parents.
It will also be easier for a coach to establish a relationship of trust with the parents because the exchanges will take place much faster.
With a club management software, you can also import important files, which will be available throughout the season and which will prevent you from always repeating or resending the same information constantly.
4. Lack of funding
Funding for sports organizations is an ongoing challenge. 32% of coaches point out that funding is also one of the major issues in managing a sports organization.
For a coach to develop his players well, it takes the necessary resources. Without funding, it can be more difficult and, in the long term, it can have a significant negative impact on the organization.
In the current period, when collective sports are put on hold, it can be even more complex for a sports association to find funding.
Solutions :
Unfortunately, there is no secret recipe for more funding. You also shouldn't hold dozens of fundraising events per year.
Try to find activities that are out of the ordinary. Golf tournaments or spaghetti dinners are very popular activities, but not very original and attract fewer and fewer people.
Don't hesitate to reinvent yourself with new activities.
You can always organize a remote fundraising event.
Benefits :
The quality of the activities selected will be beneficial to your organization. Obviously, it is by varying your fundraising activities that you will have results.
By reducing your workload for administrative tasks, you can put more time into organizing fin and original fundraising events.
5. Volunteers
For a sports association, it can be very difficult to find volunteers. They are pearls who give their time for the players, the organization, and for the pleasure of sport.
Building a large network of volunteers can be difficult, and when it comes to finding replacement volunteers at a sporting event, it can be very challenging.
Solutions :
It is important to value the work of your volunteers and to establish a positive atmosphere throughout the already established network. They must have a sense of belonging to the association.
The use of a private Facebook group is always a great way to maintain engagement among volunteers.
Preparing thank you activities at the end of the season is also a good technique for a sports organization to show its gratitude to them.
Of course, good communication is always preferable to foster the development of a volunteer network.
The use of a sports association app, which offers a simple communication platform, is certainly to be considered in order to retain relationships with volunteers.
Benefits :
By having a sense of belonging and recognition, volunteers will be more interested in participating in various sporting events.
Private Facebook groups for volunteers only will allow them to communicate directly with each other to find replacements when needed.
It will also remove that responsibility from other members of the organization, such as coaches.
The management of an organization: an eternal task?
It is obvious that ensuring the logistics of a sports organization is a job that takes a lot of time. With the right tools in hand, you can reduce your workload significantly.
By using a sports association management application like MonClubSportif, you won't waste unnecessary time with administrative tasks, such as attendance management and sending forms, because everything is done automatically within the application.
This will allow you to focus your energy on player development, without putting your daily routine aside. Ask for a demonstration today!
------------------------
At MonClubSportif, we promise you a well-designed application in constant development. Feel free to contact our team if you have any questions or if you need support for the use of our sports organization management tool!
MonClubSportif is available on mobile, download the application to stay in touch with your team.