You've just enrolled your kids in hockey and you see all these dedicated moms, always well prepared and ready to scream in the stands while you're already losing control between homework, practices, games, and tournaments?
You don't think you'll ever be able to get used to getting up at the crack of dawn every Saturday morning?🌅
Don't be too hard on yourself!
If you are well organized, being a hockey mom can be fun, even if it's also very demanding!
With the following tips, we guarantee that you will get accustomed to and enjoy it quickly!
With a snap of your fingers, the title of "Hockey mom of the century" will be given to you by your children!
Here is a quick 8-step guide of the things to do when you're a new hockey mom:
Prepare meals
Make checklists
Bring snacks for sporting events
Think of fun and entertaining activities to pass the time
Bring a big & hot cup of coffee for Saturday morning practices
Create a tradition with your children
Carpool with other hockey moms
Go and have fun!
1. Prepare meals
The secret behind a "good" hockey mom's routine is to be well prepared.
To save time on game or practice nights, it is ESSENTIAL to plan your meals! If you're used to stopping at the grocery store after work, you need to change that right now.🥘
It's time to take out your frozen meals or slow cooker in the morning before leaving. Over time, you will easily develop tips to prepare healthy and ready meals in a short time.
Until then, don't hesitate to buy cookbooks specially designed for families in a hurry in order to inspire you!
Here is a selection of our favorite cookbooks for weekdays:
If your meals are ready when you arrive, you can quickly leave with the kids for practice.
Also, if you want to learn more about what to eat before physical activity, check out our blog post about it.
2. Make checklists
Lists remain and, in our opinion, will forever be the best way to remember everything you have to before an event.
Make a list of things not to forget not only for practice but also for a tournament. You will therefore be sure to have everything in hand when the time comes.📝
You can check out the MonClubSportif list to help you build yours today.
In addition to the usual hockey equipment, sticks, skates, etc., you should always think about replacement clothes or even pajamas for weekdays when practices are late.
For tournaments, remember to bring a swimsuit because, of course, there is nothing more exciting than the hotel pool during a tournament weekend!
Don't forget to think of yourself in all of this, arenas and rinks are cold! Warm clothes are necessary.
On the eve of an event, ensure that all the equipment is ready, freshly washed, and dried. Take the opportunity to do a final checkup, because when we are last minute, we forget things!
3. Bring snacks for sporting events
You probably have kids who have to stay and watch the games with you in the stands while their siblings play hockey.
If there is one thing that you do not have to overthink, it is snacks.
Granola bars and fruits are always a good idea in those kinds of situations.🍏
In a tournament, it's also important to have a cooler, as you won't always have access to what's in your hotel room or even a grocery store. You're better off having a "plan b" or having change on you, to eat at the arena.
Speaking of money, it is always convenient to have it on you. It is a true CLASSIC.
A small hot chocolate, a bag of chips and the snack counter are SO nice for young children.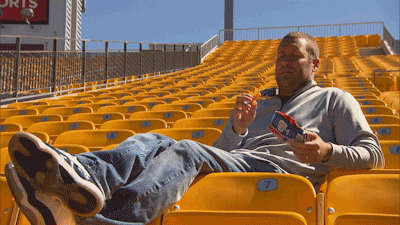 4. Think of fun and entertaining activities to pass the time
While many consider eating as an entertaining activity, children often need more. Especially when the practices last more than an hour, it can be endless for them, and it can quickly become endless for you!
Always remember to bring coloring books, books, card games, or electronic devices with you, so your children can have fun during the event.
If they are busy, you will be more focused on your child's performance on the ice!
5. Bring a big & hot cup of coffee for Saturday morning practices
You will certainly have a hard time waking up for the first early Saturday morning practices. That's why you will need your coffee at all times!☕️
It should be a priority in your list of things to never forget your coffee mug before an event.
Did you know that there are coffee cups made especially for Hockey moms?
It will surely become your favorite coffee cup!
6. Create a tradition with your children
What if after Saturday morning practice at 9:00 we all go have a double chocolate ice cream right before lunch or go out for breakfast?
This is the kind of activity that makes you a true HOCKEY MOM. It's a precious moment that you share with your children. It will be the perfect time to discuss the game, collect your children's impressions, before continuing your activities for the day!
A hockey mom is a mom who invests her heart and soul in the happiness of her children on the ice, but also off the ice!🍦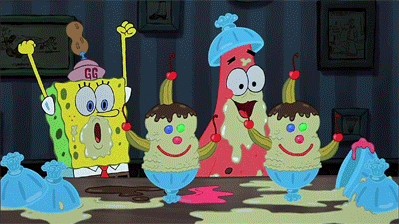 7. Carpool with other hockey moms
Over the games and the seasons, you will surely develop very strong friendships with other hockey moms! Obviously, your reality is very similar. Why not work as a team and carpool together?
By offering to carpool, you can create a schedule allowing you to have a few days of rest!
It's so fun to not have to hurry up on Saturday morning because the mom of another player comes to pick up your son!
8. Go and have fun!
A very basic rule remains, you do not have to put pressure on yourself to be a perfect hockey mom!🌸
Like any human being, it's possible that once in a while you forget an evening of practice and the skates once you get to the arena!
Make the most of your time in the arena to see your children have fun and take time to connect with moms who live the same reality as you!
Get involved in your association during tournaments and you will see how being a sports mom is a demanding but also fun experience!🥳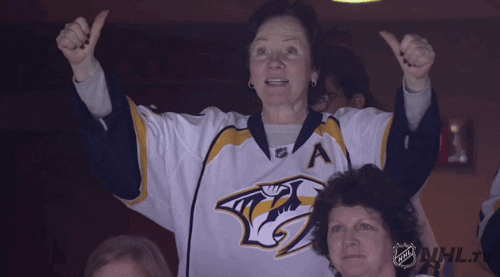 ------------------------
MonClubSportif is a sports team management application that helps teams get organized and communicate efficiently by centralizing all the important information in one place and automating different processes.
We facilitate the daily lives of 195 000 users already! Will you be the next one?
Check out our sports team organization for both sport associations and schools.