Have you ever been to soccer practice in the summer and realized it was canceled?
Or did you ever make your son miss a game because you were held up at work?
For parents, these are situations that aren't abnormal or uncommon, but that are completely avoidable!
Communication in sports is not only important when it comes to the coach with the players. It is also very important for the parents!
All of these situations can be avoided with the MonClubSportif app!
You want to know how?
Because MonClubSportif facilitates communication in sports clubs, between all members, including parents!
You can use MonClubSportif for :
Last-minute cancellations
Plan carpooling
Warn of your absence for a game or practice
Use MonClubSportif for last-minute cancellations!
It is game day in the middle of winter, and it is very cold outside. 30 minutes before the expected time, Jacob goes to the arena to learn that the game is canceled, due to a power failure!
His parents are very upset about having done the trip for nothing and would have liked to have been warned instead.
Moreover, this is not the first time that this type of situation has occurred.
It also happened this summer, when a soccer game had to be canceled at the last minute because of the risk of severe thunderstorms.
Parents deserve to be notified quickly when a practice or game needs to be canceled.
Solution
By using the app, you can prevent this kind of situation from happening! From the "Discussion", you'll be able to send a message to all the parents in just a few clicks!
As soon as you know that a practice needs to be canceled or postponed, you select the desired recipients and send them a message saying that the event is canceled.
With this feature, you can also communicate any information to parents from the app very quickly!
Use MonClubSportif to plan a carpool
Agathe is being held at work for the third time this week. Unfortunately, she knows that on weekdays it's not easy or convenient for her to drive her daughter Juliette to hockey practice.
On the other hand, she always has her weekends off, so practices on Saturday mornings don't scare her at all!
Agathe would like to offer other parents to carpool, but she doesn't have the contact information of the parents she knows best on the team.
Solution
Once again, the "Discussion" tab will be especially useful to you, as you will be able to join the parents of a team member at any time to plan the carpool.
Before a practice or a tournament, you can easily get in touch with them to schedule a drop-off time. You can also alternate between weeks, to give parents a little break once in a while.
In Agathe's situation, she could drive the kids on the weekends, and another parent could take care of the weekdays, therefore, everyone would benefit from the carpool!
Carpooling is not just for parents. If you're old enough to have a driver's license, you can contact your teammates to plan a carpool schedule!
The same goes for coaches and referees!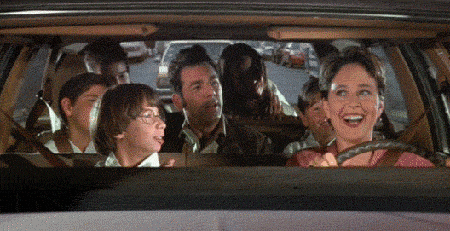 Use MonClubSportif to warn of your absence for a game or practice
Louis must miss the Thursday night basketball game as he is being held up at school for an after-school activity. He is very disappointed because he doesn't usually miss games. Her parents are busy at work and have a lot to think about.
Although advising the coach of Louis' absence at the next game is on their priority list, they still forgot to do so.
As a result, the coach noticed that in addition to not being informed of Louis' absence, two other players were also absent!
It's such a shame, the team will for sure not have its best game!
Solution :
With the "notification" function, the coach may decide to be notified of attendance or absences prior to an event.
If he wants to have the exact number of players present at the next meeting 2 days before it, he only has to choose "notify me 48 hours before the event" in the settings.
With this feature, a coach will always be able to count on the right number of players to plan his practices. For a player or for parents, confirming their presence has never been so fast and simple!
Of course, you can always send a message afterward to change your presence if something unexpected happens to you.
Opting for MonClubSportif is to say yes to a fast and efficient solution!
The MonClubSportif app was created to simplify and facilitate communication between members of a sports organization.
Communication between parents, players, and coaches is much simpler. You don't need to have multiple messaging apps, you only have to go to one place to enjoy all the benefits.
Plus, get a free trial when you sign up!
You have no reason not to choose MonClubSportif!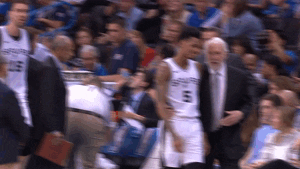 ------------------------
MonClubSportif is a sports team management application that helps teams get organized and communicate efficiently by centralizing all the important information in one place and automating different processes.
We facilitate the daily lives of 195 000 users already! Will you be the next one?
Check out our sports team organization for both sport associations and schools.