You lose a lot of time managing your sports association per week and you don't know how to solve this problem?
First of all, to be more efficient, it's important to know exactly where you are wasting most of your time.
Is this in the emails sent to parents? In the management of attendance? Or referees?
Here are a few solutions that will help you save time in the management of your sports association.
To optimize your time during the registration period
The registration period is a demanding for the executive committee members of your association. You have to prepare the registration forms, spend a lot of time on the phone, manage the accounting and of course, answer parent's questions.
How do you manage the registration period?
If you are used to sending a paper form asking parents to return it to you in the mail, we suggest you stop now!
There are simpler and more time-saving ways to keep track of registrations.
Alternatives
Avoid having parents move and create an online registration form or PDF document. You will simply have to send an email with the link to the form. You will avoid waiting days due to postal delays.
The days of paper registrations are over. Your processes should also be adapted to modern times!
It will be easier to save each player's data in an Excel file, or in a sports team organization software if you use one.
To simplify payment methods
Make sure that payments during the registration period are handled by the right person, therefore, to the person in charge of accounting.
Of course, managing cheques takes more time. You have to wait until you receive the cheques, deposit them at the bank, manually process the information in your files, etc.
Alternatives
You could save a lot of time simply by allowing parents to pay by credit card through an online payment service system like PayPal.
An even simpler way would be to authorize payment by Interac transfer, as the funds will be deposited directly into the association's bank account.
To facilitate logistics between association members and volunteers
To avoid wasting time, the members of an association must have an effective communication system among themselves and with the volunteers.
Email communication is a good solution. However, the response time is sometimes longer as email can fall into spam and must be seen among the 150 emails received each day.
This is not very effective when a member needs a quick answer.
Alternatives
Since you don't see your club members every night, it can be interesting to have group chats on Messenger, text messaging, or apps like WhatsApp.
For volunteers, it's possible to create a Facebook group at the beginning of the season and send an email to all volunteers inviting them to join it.
They will be able to contact each other directly and help each other out when needed.
You will avoid many useless phone calls because she will be able to write on the group to try and find another volunteer, instead of contacting the coach.
To facilitate exchanges between members, you need a communication platform, contact information, and their availability.
Using an application such as MonClubSportif allows you to find all of this in one place!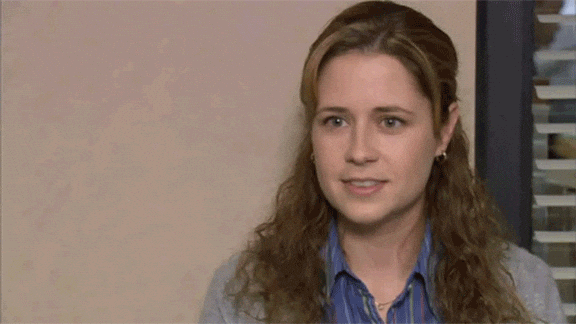 To avoid misunderstandings with the parents
Coaches can lose a tremendous amount of time during the season communicating all the information to parents.
Keep a record of contact information for players and parents of all teams. For a coach who receives dozens of emails a day, it's easy to delete a message by mistake.
If you send an email with tournament information to parents at the beginning of the season, but that tournament is only taking place in 2 months, chances are they have deleted the message by mistake in the meantime. You will be forced to resend the email.
Of course, if this happens once, it's not the end of the world, but let's be honest, it's your everyday life!
It can be difficult for a coach to make the connection between parents and children simply from an email address. The same is true for an administrative member of the organization, who has even less direct contact with them.
For a coach who manages a dozen different teams, he doesn't know all the first and last names of the players, let alone those of the parents.
He can easily waste the time of a hockey period trying to find the information to contact a player's parents.
If a game is canceled, it's even more important to have access to the team member's contact information quickly, because very often it's not the coach who contacts the parents one at a time to notify them directly.
You have to admit, if it was the technical director who was in charge of notifying all the members in case of cancellation with a single email, it would be much faster!
Alternatives
Be transparent and make sure you give all the information to parents at the beginning of the season. The full season schedule, the formal documents, are information that parents can easily add to their calendars.
Make it easy for yourself with a sports association management application.
The MonClubSportif app allows you to view all your events directly on the calendar available in the application. You will also find the "documentation" tab, which allows you to attach PDF or Excel documents.
Parents will be able to consult them throughout the season.
If you're not using a club management software, you can still make the documents public in a Facebook group.
To optimize the preparation of your training sessions
There is nothing more disappointing for a coach than to arrive at practice and see that several players are missing and that he has not been informed. The technical exercises planned in groups of 4 cannot be done because there are too many players missing.
At the same time, you don't want to spend 3 hours on the phone on weekends to confirm their presence at events.
Alternatives
Avoid hours of work with the presence management module of a sports association management application. You will be notified when a player plans to miss a practice, along with the reason for their absence.
There aren't a thousand ways to know if you are going to have a practice with 4 or 10 players. You can set up a system with parents at the beginning of the season and ask them to notify you at least 24 hours in advance by email or telephone.
Your time savings in short
By following these tips, you will be able to better recognize the benefits of optimizing your time.
By simplifying the execution in a team, you will notice :
A reduction of wasted time within the team

A lighter workload for coaches, they will therefore be less likely to leave.

Coaches can focus more on player development.

The team will perform better and promote the name of the association.

The young players will develop a sense of belonging to the club, due to better performance and stability of the coaching staff.
By simplifying the execution in the administration, you will notice :
Reduced volunteer and coach turnover rates

Reduced time spent on administrative tasks in order to allow more time for program development and training delivery

Better awareness of the association
Accepting the unexpected
Of course, you will have to deal with some unforeseen events. Obviously, you can save a lot of time if you have the right tools in hand.
If you want a simple and effective solution, opt for a sports management application like MonClubSportif.
Don't wait any longer, ask for a demonstration today!
------------------------
MonClubSportif is a sports team management application that helps teams get organized and communicate efficiently by centralizing all the important information in one place and automating different processes.
We facilitate the daily lives of 195 000 users already! Will you be the next one?
Check out our sports team organization for both sport associations and schools.