We've all been looking forward to this day, and well, after nearly 9 months, team sports are finally permitted again!
YEAH!!!🎉
Isn't that so EXCITING???
Managing a sports team is not always easy and with all the new restrictions, you have to be well prepared!
What happens if a player shows symptoms of Covid-19? 😷
How do you go about communicating important information to parents?
Don't worry, we have all the answers to your questions!
The MonClubSportif sports association management app is here to help you prepare for your return to play in the easiest and most efficient way possible!
So here's a little guide to make sure you don't miss anything so you can make the most of it!🏈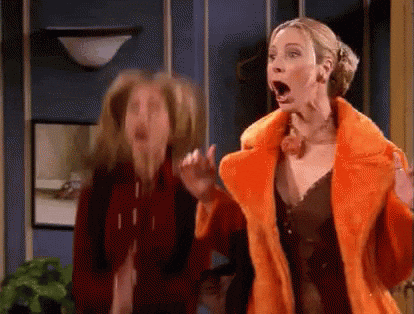 How can you prepare for it?
Reconnect with your teams and parents

Track the health of your players with the Covid-19 feature 

Use the assignment feature to create small groups
1. Reconnect with your teams and parents
The first thing you need to do before sports resume is simple: send a welcome back message to your teams! (if you haven't already done so😉). 
They will be so happy to hear from you! Remember, communication is key to the success of your organization.
Parents probably have a ton of questions for coaches and association directors.
Now is the time to use the "discussion" option in the app to pass along informational messages and health rule protocol to parents and players.
The discussion tab allows coaches to post PDF files for parents to view throughout the season. 
Bye bye to the millions of email blasts! 👋
2. Track your players' health status with the Covid-19 feature.
It is very important that safety measures are in place before welcoming players back to the game to ensure a safe environment and enjoy the return to play. 
Remember that everyone has a role to play and it is very important to follow the Public Health recommendations.
On our end, MonClubSportif has been working hard to help you get back to your favorite sports activities safely.
We have created the Covid-19 feature to allow coaches to work with peace of mind, and to always have an eye on the health status of players before each game or practice.
How does the Covid-19 feature work? 
With a short 3 question form based on Health Canada criteria, you will know in less than 5 minutes if your players have Covid-19 symptoms or not.
First time using the Covid-19 module?
Open the app, and follow these easy steps :
Select the feature
Validate the questions on the form
Choose the deadline for sending the questionnaire before an event
Each member of your team will be able to fill out the form and you will be able to see the answers automatically.
If a player shows symptoms of Covid-19, the coach will receive an alert and the member's attendance will be automatically blocked.
In the event that a player has Covid-19, the coach can export a list of teammates at the same event to recommend that they be tested.
The member with Covid-19 must submit a negative test in order to return to training.
This feature is designed to reduce the risk of spreading the disease, so that all members can be protected!
This feature will be helpful to you as restrictions are lifted, as well as provide reassurance for parents.👨👩👧👦
3. Use the assignment feature to create small groups
Completely designed to make coaches' jobs easier, MonClubSportif's newest feature allows you to assign team members into restricted groups. 🥳
Want to change your team members every week? It's now possible! 
By creating an event, you now have the ability to assign players, coaches and even reserves!
For coaches, this will allow them to avoid sending an invitation to an event to all team members even if they are not involved. 
Again, this feature will allow coaches to facilitate their communication with players. 
Anything to simplify getting back into the game and enjoying your coaching experience. 🥰
To learn more about this new feature, check out our latest blog post on the subject! 
Get ready to get back into the game!
That's it! We hope this little guide helps you prepare for your return! 
Plus, we've prepared a little list to remind your players what they need to bring before a practice or a game!🗒
MonClubSportif wishes you a safe and smooth return to the game, so make the most of it!
------------------------
MonClubSportif is a sports team management application that helps teams get organized and communicate efficiently by centralizing all the important information in one place and automating different processes.
We facilitate the daily lives of 195 000 users already! Will you be the next one?
Check out our sports team organization for both sport associations and schools.