We were all looking forward to this day, and almost 6 months later, group sports are finally resuming again in some areas!
YEAH!!!!
You must be excited, but you must also have a lot of questions! Sports team management is not always simple, imagine with all the new restrictions, you have to be prepared!
What happens if a player shows symptoms of Covid-19? How can parents be reassured? Is the place secure?
We must not panic!
Our sports team manager app is there for you and offers you a quick guide to prepare you for the resumption of group sports!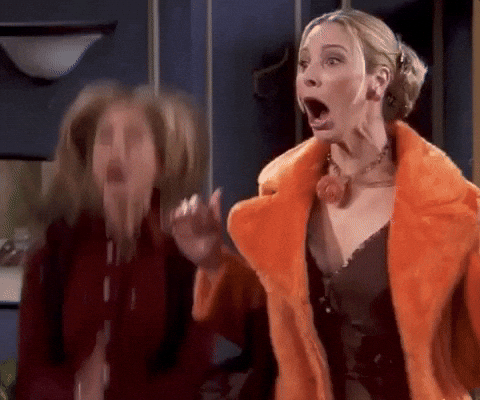 How to prepare yourself?
Reconnect with your teams
Reassure the parents
Use the new Covid-19 feature
Send reminders to the parents
1. Reconnect with your teams
The first thing you need to do before the start of sports is simple: send a message back to your teams (if it's not already done)!
They will be happy to hear from you! Remember, communication is the key to your organization's success.
Parents probably have a ton of questions for coaches and association directors.
It's time to use MonClubSportif's "chat" option to convey a message to all parents and players.
You do not need to provide all the details in this first communication, you can simply inform them that you are currently planning the recovery and that you are looking forward to seeing them again.
The rest of the information could be provided afterward.
2. Reassure the parents
The parents and players will have several concerns about the return of sports, and that is quite normal!
It is very important that the safety measures are put in place before welcoming the players again and that the necessary protocol is sent to the parents before the first event.
You need to reassure parents by clearly explaining the procedures to be followed and thus avoid ambiguities once on the field.
The principal governmental recommendations that your sports association must follow are:
Display hygienic and social distancing rules at the entrance of the building or field
Provide water and soap or a hydroalcoholic solution to players and parents upon arrival
Modify the layout of the equipment (benches, chairs, table) to respect the 2-meter social distancing
Sanitize washrooms and training equipment between events
Disinfect rental equipment before and after use (if rentals are permitted)
Provide additional protective equipment to responders in case of injury (example: visors, gloves)
Ensure coaches respect physical distancing at all times with players.
With these measures, players will be able to take full advantage of their experience on the field.
But everyone has a role to play !
As a player and parent, you also have a responsibility to comply with the following recommendations:
Wash your hands before entering a sporting facility
Wear your mask in public spaces
Respect social distancing as much as possible in common areas and locker rooms (if locker rooms are open)
Avoid bringing non-essential material to practices or games.
3. Use the new Covid-19 feature
During this forced downtime, MonClubSportif has worked hard to help you resume your favorite sports activities safely.
So we created a new feature to allow coaches to work with peace of mind, and always keep an eye on the health of their players before each game or practice.
With a short 3-question form based on Health Canada criteria, you can find out in less than 5 minutes if your players are experiencing symptoms of Covid-19 or not.
It's your first time using our Covid-19 feature?
Go on the app right now, you'll only have to:
Activate the module
Validate the form questions
Select the questionnaire delivery time before an event
Every single one of your team's members will be able to complete the form and you will be able to see their answers automatically.
If a player has symptoms of Covid-19, the coach receives an alert, the member's presence is automatically blocked and they do not show up for practice.
If a player has Covid-19, the coach can export a list of teammates present at the same event, to recommend they go get a screening test.
A player that has contracted Covid-19 must submit a negative test to resume training.
This feature is designed to reduce the risk of a spread in a fast and efficient way, so that all members will benefit!
4. Send reminders to the parents
Access to the locker room may be prohibited in certain areas and items that can usually be shared if forgotten cannot be shared in these circumstances. It is even more important that parents are well prepared, as are their children.
Ask the parents and the players to arrive directly in uniform so that the players do not have to change in the locker room.
You can also send a message before a meeting to remind parents and players not to forget their equipment, to avoid borrowing it from a teammate.
It is always a good idea to recall health instructions. Here is the MonClubSportif list to remind your players what to bring before a practice or a match!
A sports association management app is advantageous and can make your life easier. MonClubSportif wishes you a smooth and safe return to the game, all you have to do is make the most of it!
To take full advantage of these new features and more, visit MonClubSportif website today. Don't wait for the return of sports to get ready, create your team in just a few clicks and be prepared!
------------------------
MonClubSportif is a sports team management application that helps teams get organized and communicate efficiently by centralizing all the important information in one place and automating different processes.
We facilitate the daily lives of 195 000 users already! Will you be the next one?
Check out our sports team organization for both sport associations and schools.